Choosing the right care can be a daunting prospect. With so much choice, how can you be sure you're making the right decision?
An introduction from Battlefield Healthcare Director, Lisa Giles:

I set up Battlefield Healthcare because I want to provide
a better care service – one that's focused on putting
people first.
I've been working in the healthcare sector for over 20 years
and my approach is to provide care that is compassionate, flexible,
focused on respect and regard for the individual and designed to
improve quality of life.
I've put carers at the heart of the business and I take a leading
role in not only recruiting the best people, but also in getting to
know our service users and matching them with the right carers.
It's this personal service that I hope will show you that Battlefield
Healthcare is leading a new approach to care.
Do have a look around the website, and if you have any questions,
please get in touch – I'd be happy to hear from you.
Lisa Giles, Director – Battlefield Healthcare.
Respite Care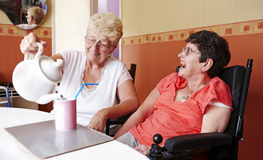 We can step in when your family and carers need a break with a flexible, responsive round-the-clock service.
Read More

»
Disabilities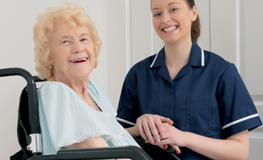 Specialist care that's focused on helping you live your life to the full.
Read More

»
Dementia Care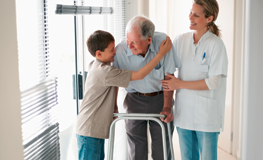 Connecting with your loved ones by providing specialised care that's focused on the person, and not the condition.
Read More

»
© Copyright 2017 Battlefield Healthcare